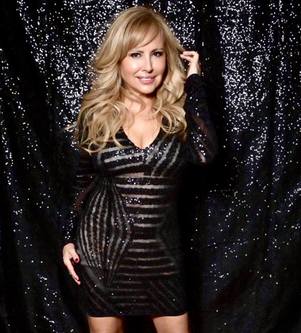 Gabriela Arslanoglu is an exponent of the Peruvian Fashion on a global scale. An International Fashion Designer most representative of history, tradition and culture of Peru. Her talent turns the millenary tradition into daring designs, beautiful fabrics and beautiful pieces of art.

Gabriela utilizes her experience to bring her vision into reality as an International Fashion Designer presenting her collections. Her designs are one of a kind. That's her signature. Each piece is a unique collection of her signature style

Gabriela is renowned for incorporating diversity, color and ethnic styles into her work and is well known for her variety of designs that combines culture and style. Her talent is broad and she has many design concepts. Gabriela has the talent of taking people into the fantasy world of fashion and then presenting them with glimpses of real artistic styles. Her designs are Colorful Masterpieces that promote diversity, look and style, which harmoniously blend European look with ancestral styles.

Former Mrs. Kansas City, preliminary to Mrs. America, with the honor of receiving the Ambassador Award for the State of Kansas, Gabriela Arslanoglu has been involved in lots of charity work, as well as many other fashion shows helping people to understand the fashion industry and how it works.

Gabriela started modeling at the age of 5 and doing TV commercials by her teens. She grew up in the textile and apparel business; an export business started at the beginning by her great-grandfather, a Croatian immigrant in Peru, who exported Peruvian textiles, mainly alpaca and wool to Europe and later gold and silver jewelry to USA.

Gabriela started designing at the age of 15, developing a talent in fashion. Seeing this, her parents signed her up in summer classes to study Dressmaking. Later, she continued her education in Garment Construction and finished her studies in the industry as a Fashion Designer and international business following in the family business of exporting clothing and textile.

Gabriela moved to the US in 1984, and later started as an entrepreneur in 1995 with a tourism and travel business in Kansas City, USA. After working so many years in the travel industry and traveling to different countries, Gabriela Arslanoglu changed her field and continued the legacy of her family in the textile Industry, creating Gabriela International Productions in 2003.



---